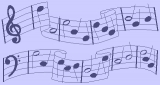 Even if you aren't a country-music fan, and I am not particularly, surely you have heard the popular country song by Craig Morgan,
"That's What I Love About Sunday."
Written by Mark Narmore and Adam Dorsey, this song that connects Sunday with faith, hit the top of the country charts back in early 2005. The
big story back in 2005
was that this five-week number-one hit was the product of an independent record label, something virtually unheard of. More recently it turns out there is an interesting Southern Baptist connection to this country song as well. One of the co-authors of the lyrics, Adam Dorsey, is currently a seminary student at Southern Baptist Theological Seminary, in Louisville, Kentucky. Last week
Baptist Press published an article
on this songwriter turned seminary student. It is an interesting piece. You should read it.
One devilish little detail keeps nagging at me, though. Nope, it's not the song, per se. Being a secular song and not a church hymn, I can't really criticize its watered-down theology. It happens to be a fine, warm-fuzzy song about God-fearin' living; better than most by Nashville standards. It's a great song if you don't expect too much out of it.
I can't really criticize the Baptist Press piece either. BP did a fine job delivering a wonderful human-interest story, full of patient waiting on God, enormous struggles, with eventual resolution and praise to God for His ultimate goodness.
What has kept me up nights is Adam Dorsey himself. I feel like Hercule Poirot in one of those Agatha Christie mysteries, in which the plot hangs on one little, seemingly insignificant detail that won't cooperate with the other pieces of evidence in the case.
See if you see what I mean. Look at the words in the second half of the first verse of the song to see what I'm driving at:
That's what I love about Sunday:
Sing along as the choir sways;
Every verse of Amazin' Grace,
An' then we shake the Preacher's hand.
Do you see what I mean? I think this Adam Dorsey character is an impostor, maybe trying to hide something. I think the folks at Southern should investigate him. Dr. Moore is a country-music buff. Maybe he should look into the matter. What I mean by all of this is this Dorsey guy can't be a Southern Baptist. Why do I say this, you ask? Well by the simple deduction that I've never been in a Southern Baptist church that ever sang every verse of anything, at least anything that had more than two verses and was written before 1950.
Well, now that I have had my bit of fun, it's application time.
I am grateful for the Baptist Press article. It's time we saw more of the same. That kind of article, among other things, informs and makes us acquainted with and better able to pray for those in or preparing to go into the mission field or pastorates. What we don't need more of from BP are articles on pornography and addiction.
Is there any logical reason why we can't seem to find a way to sing more than the first, third, and last verses of anything in church? I have a theory, and maybe I will share it with you sometime.